Information
Booking information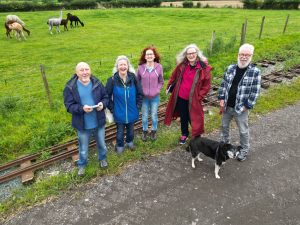 The festival officially runs from Thursday 10th of August 2023 until Sunday 13th August 2023. However, the organising team will be on site from Tuesday 8th August.
We are happy to accept arrivals from Wednesday and you may also extend your visit until Monday for an additional cost of £10 per person, per night.  A few electrical hookups may be available, at extra cost.  If interested, lease ask on arrival.
The booking form is powered by PayPal but you can use a credit/debit card if you don't have a PayPal account. You will get a confirmation email and no ticket will be issued. If you prefer, you can pay by bank transfer.  Simply send an email to payment@bluegrassandbeyond.co.uk stating your requirements and we will send you an invoice. Payment will ensure your place is booked.
Space, man.
Space at Glebe farm is strictly limited and previous festivals have been sold out months in advance. We strongly advise you to book early.  However, we realise that circumstances change and refunds will be allowed up to one month before the festival.